Welcome!
Welcome to the

Lucknow Community Christian Reformed Church.

We hope this site will help you to, get to know us better.
W

e are located at 293 Place Street in the village of Lucknow on the border of Huron and Bruce counties in Ontario, Canada just 14 km from Lake Huron.

We trust that you will have a warm and spirit-filled experience as we worship together. You and your family are invited to join us for worship at 10:00 am Sunday mornings. After the service, everyone is welcome to the time of fellowship and refreshments.
We have a Nursery for infants and toddlers.
Our Sunday School children age 3 to 10 leave part way thru the worship service to attend Sunday School.
There are devices available for those who require improved hearing.
Our Sanctuary is accessible with a ramp at the front entrance of the church and by an elevator using the side entrance.
An audio recording of the sermon is available on this site under "Sermon Messages" and upon request.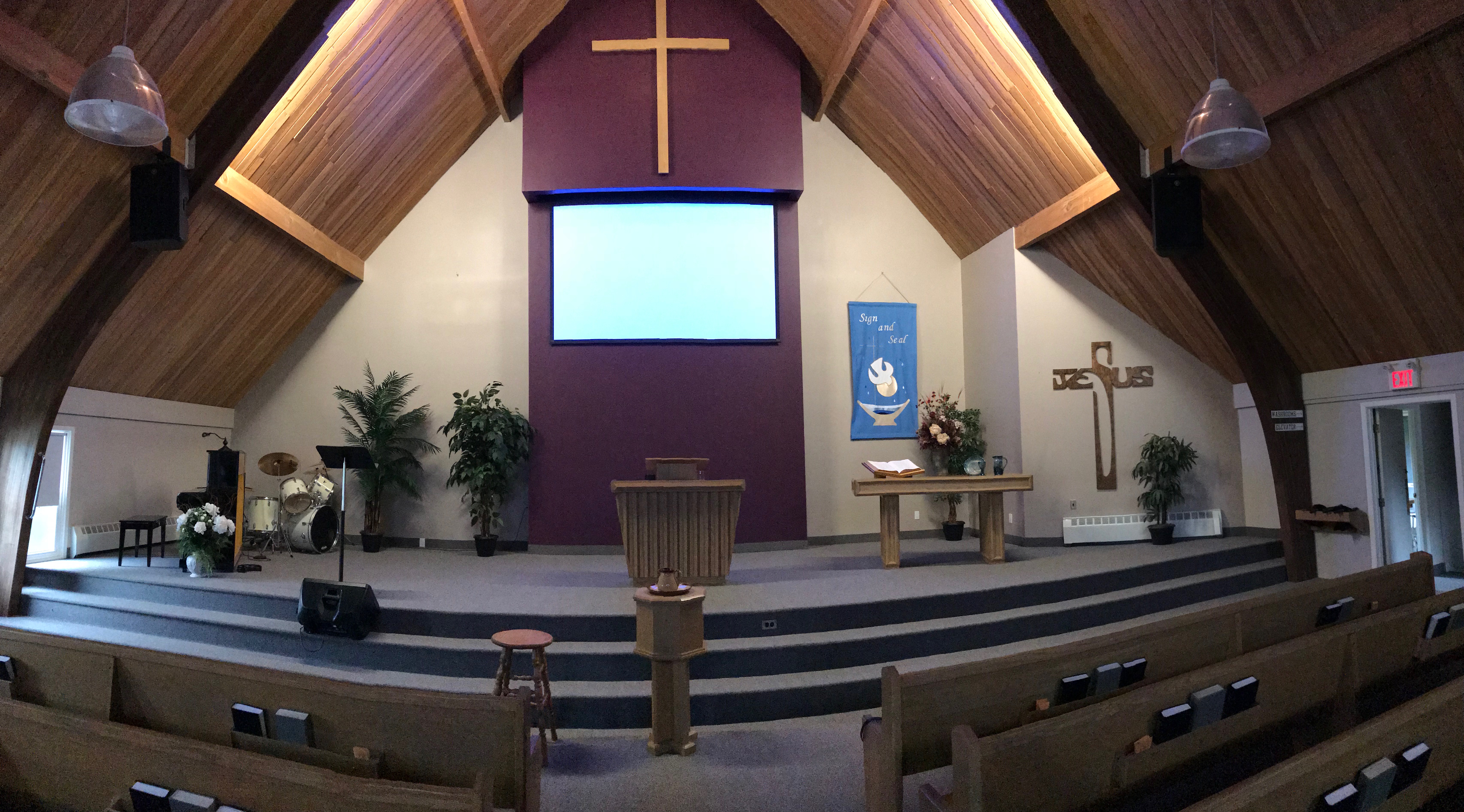 Things are Changing...in respect to the current situation...
"Rejoice in the Lord always: and again I say,Rejoice!" (Philippians 4:4)

We are excited!

The Ontario Government announced on June 8, 2020 that places of worship would be allowed to
resume worship services beginning June 12, 2020. This means that we can meet in person again!
Thanks be to God for His providence!

While we are understandably eager to get back to some sense of normalcy, we have decided to
restart methodically and slowly.
We intend to begin allowing up to 25 persons in per service so
that we can adhere to the government guidelines for COVID-19 safety.
Therefore, we will be offering live, in-person services by invitation only for now. We trust that
this will change over the next weeks, so that we can include more people. If you would like to
join one of our services, please don't hesitate to speak with me.

You can reach me at 519-440-2627 or pastortimleferink@gmail.com

May the peace of God guard your hearts today.

Upcoming Worship Services
Sunday December 20, 2020 @ 7:00 pm




CandleLight Service


***Please contact the church or Stacey prior to attending***
***Covid19 restrictions apply. Wearing masks is required***
Friday December 25, 2020 @ 10:00 am




Christmas Day




The "Angels' and Shepherds'" Song




Peace on Earth




Luke 2:1-20


Pastor Tim Leferink



Sunday December 27, 2020 @ 10:00 am
Closing Out the Year & Remembering 2020
Keep Watch
Matthew 24:42-44
Pastor Tim Leferink


Thursday December 31, 2020
New Years Eve
*no church service

HAPPY NEW YEAR

Friday January 1, 2021
New Years Day
*no church service

Sunday January 3, 2021 @ 10:00 am
Happy NEW Year Celebration Sunday
The Promises of God
Pastor Tim Leferink
Audio recorded services can be found on the "sermon message" page