Welcome!
Welcome to the

Lucknow Community Christian Reformed Church.

We hope this site will help you to, get to know us better.
W

e are located at 293 Place Street in the village of Lucknow on the border of Huron and Bruce counties in Ontario, Canada just 14 km from Lake Huron.

We trust that you will have a warm and spirit-filled experience as we worship together. You and your family are invited to join us for worship at 10:00 am Sunday mornings. After the service, everyone is welcome to the time of fellowship and refreshments.
We have a Nursery for infants and toddlers.
Our Sunday School children age 3 to 10 leave part way thru the worship service to attend Sunday School.
There are devices available for those who require improved hearing.
Our Sanctuary is accessible with a ramp at the front entrance of the church and by an elevator using the side entrance.
An audio recording of the sermon is available on this site under "Sermon Messages" and upon request.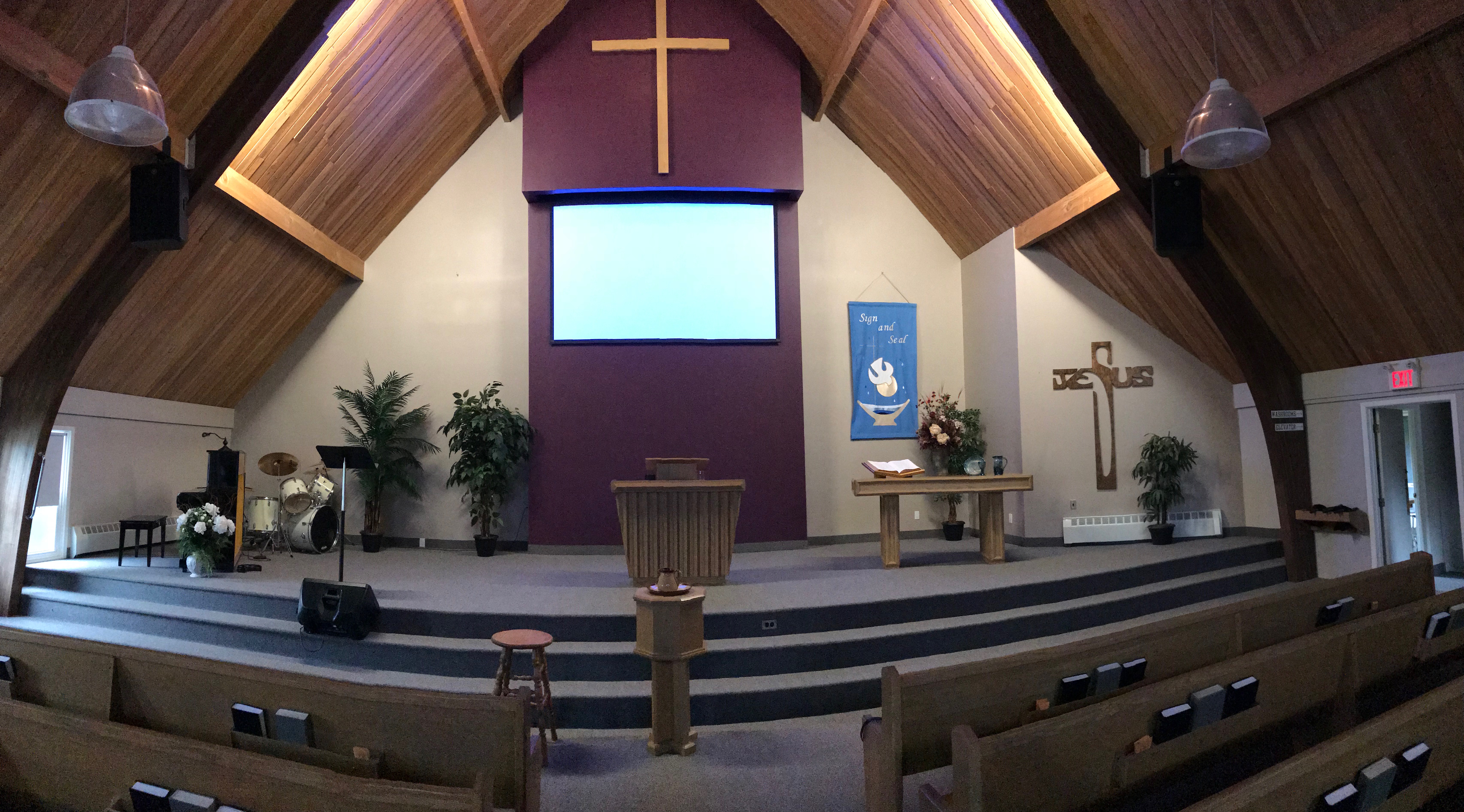 Join us for worship!
"Praise the Lord.
Praise the Lord, you his servants;
praise the name of the Lord.
Let the name of the Lord be praised,
both now and forevermore.
From the rising of the sun to the place where it sets,
the name of the Lord is to be praised." (Psalm 113:1-3)
We are blessed to worship our God both in person and online!
Please come out or tune in to join us as we give honour and praise to our most-worthy God!

Online worship happens two ways – We carry our services live through Facebook Live, on Sunday mornings.
(You must be a member of LCCRC's Facebook group page.)
Services are recorded and are uploaded to the church website shortly after the service.
You may also view any of the past sermon messages by following the tabs found on this website.
During our time of Pastor vacancy, please call 519-528-3133 or email admin@lucknowccrc.ca any time.
We look forward to seeing you!
"The LORD himself goes before you and will be with you;
he will never leave you nor forsake you.
Do not be afraid; do not be discouraged" (Deuteronomy 31:8).



Upcoming Worship Services