Welcome!
Welcome to the

Lucknow Community Christian Reformed Church.

We hope this site will help you to, get to know us better.
W

e are located at 293 Place Street in the village of Lucknow on the border of Huron and Bruce counties in Ontario, Canada just 14 km from Lake Huron.

We trust that you will have a warm and spirit-filled experience as we worship together. You and your family are invited to join us for worship at 10:00 am Sunday mornings. After the service, everyone is welcome to the time of fellowship and refreshments.
We have a Nursery for infants and toddlers.
Our Sunday School children age 3 to 10 leave part way thru the worship service to attend Sunday School.
There are devices available for those who require improved hearing.
Our Sanctuary is accessible with a ramp at the front entrance of the church and by an elevator using the side entrance.
An audio recording of the sermon is available on this site under "Sermon Messages" and upon request.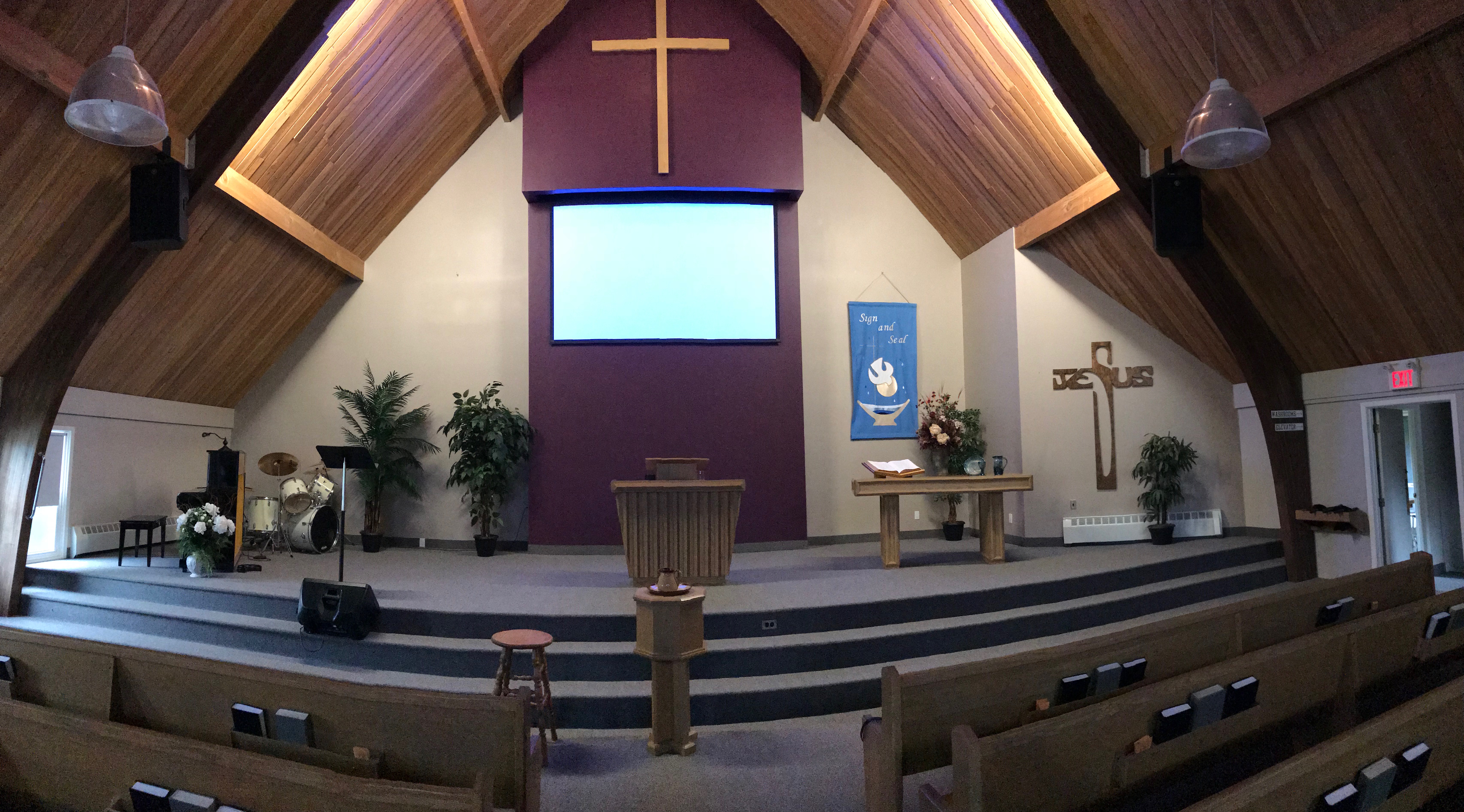 These Are Trying Times.
Due to the current restrictions with the COVID-19 pandemic in Ontario, our worship services will be online only after April 18, 2021. We will be offering in person services as soon as we are able. Please check in for more updates and information.

God will see us through this difficult time!
Isaiah 41:10 reminds us that God is in Control.
"
Fear not, for I am with you; be not dismayed, for I am your God; I will strengthen
y
ou, I
will help you, I will uphold you with my righteous right hand.
"
Our worship services are video recorded each week, and they can be found under the "Sermon Message" tab.

The church office is open by appointment only during the pandemic, but you can contact Pastor Tim at 519-440-2627 or pastortimleferink@gmail.com any time.


"The LORD himself goes before you and will be with you; he will never leave you nor forsake
you.
Do not be afraid; do not be discouraged" (Deuteronomy 31:8).

Upcoming Worship Services





We will have in-person worship on April 18, 2021, with limited capacity, due to covid-19 restrictions.
Please contact

Margaret VanderVaart

to get your name put on the list for attending church this Sunday.





Sunday April 18, 2021 @ 10:00 am
Ten Commandments - No Graven Images
Exodus 20:4
Pastor Tim Leferink

Sunday April 25, 2021 @ 10:00 am (online worship only)
To Be Announced
Guest Pastor

Sunday May 2, 2021 @ 10:00 am (online worship only)
Ten Commandments - Take God Seriously
Exodus 20:7
Pastor Tim Leferink

Sunday May 9, 2021 @ 10:00 am (online worship only)
MOTHER'S DAY
Ten Commandments - Remember to Take Time for God
Exodus 20:8-11
Pastor Tim Leferink

Audio recorded services can be found on the "sermon message" page