Welcome!
Welcome to the

Lucknow Community Christian Reformed Church.

We hope this site will help you to, get to know us better.
W

e are located at 293 Place Street in the village of Lucknow on the border of Huron and Bruce counties in Ontario, Canada just 14 km from Lake Huron.

We trust that you will have a warm and spirit-filled experience as we worship together. You and your family are invited to join us for worship at 10:00 am Sunday mornings. After the service, everyone is welcome to the time of fellowship and refreshments.
We have a Nursery for infants and toddlers.
Our Sunday School children age 3 to 10 leave part way thru the worship service to attend Sunday School.
There are devices available for those who require improved hearing.
Our Sanctuary is accessible with a ramp at the front entrance of the church and by an elevator using the side entrance.
An audio recording of the sermon is available on this site under "Sermon Messages" and upon request.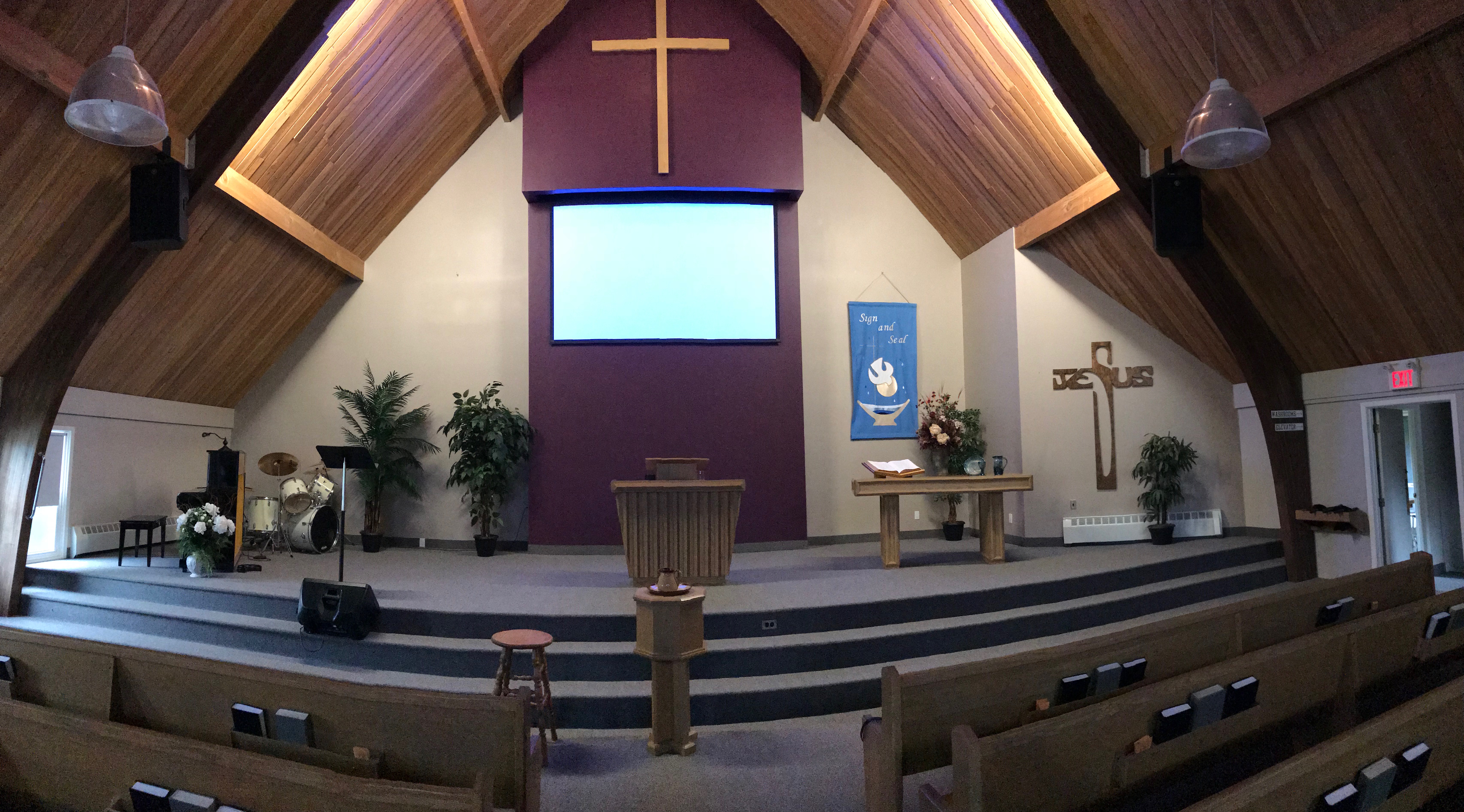 In respect to the current situation...
The days are difficult. COVID-19 is the new buzzword. It's dark. It's looming. It's scary. And it's definitely not over! It has changed the way we live and the way we do church, for now anyway. COVID-19 is a tool that the enemy has put forward to wreak havoc in our world.
But...
But we trust in a Saviour whose name is Jesus Christ!
He is the authority over all the earth and heaven (Matthew 28:18). He is the Light of the world (John 8:12). We take comfort in knowing that Light will chase away all the darkness, just at the mention of His name!
We've changed the way we do Sunday services while we are asked to remain socially distanced.
We still are committed to worship, but now from our homes via social media via facebook live on our church facebook page.
As usual you can find audio versions of the services here.
If you have any questions or prayer requests, please contact me at pastortimleferink@gmail.com
May the peace of God guard your hearts today.



Upcoming Worship Services
Sunday May 31, 2020 @ 10:00 am
PENTECOST SUNDAY
Let it Pour
Joel 2:28-32
Pastor Tim Leferink



Sunday June 7, 2020 @ 10:00 am

Living the Life of Love
1 John 4:7-12
Pastor Tim Leferink



Sunday June 14, 2020 @ 10:00 am

Married Life
1 Corinthians 7:1-10
Pastor Tim Leferink



Sunday June 21, 2020 @ 10:00 am
FATHER'S DAY
Being a Disciple
Deuteronomy 30:15-20
Pastor Tim Leferink



Sunday June 28, 2020 @ 10:00 am

Strawberry Summerfest
Community Service @ Lucknow Presbyterian Church
Watch it Grow
Mark 4:26-34
Pastor Tim Leferink
Audio recorded services can be found on the "sermon message" page