Committees & Teams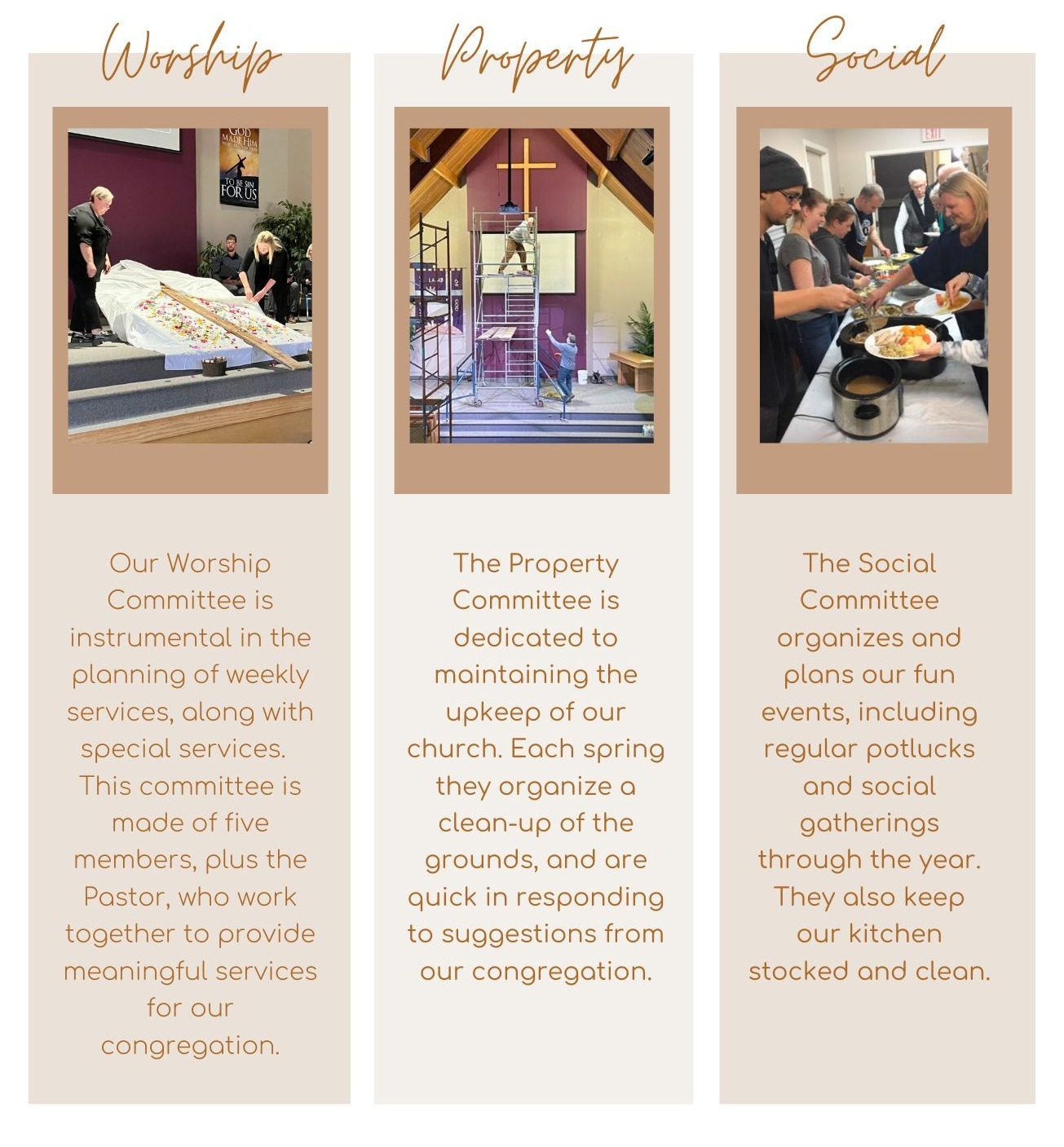 Audio & Visual Team
Our worship services rely on our volunteer visual team and sound technicians. They put a tremendous amount of effort into ensuring our worship services run smoothly.
A Hearing Assist system is available for use so everyone can participate in our services in a meaningful way.
Within the last three years we have upgraded our lighting and purchased a recording system so we are now able to stream services on our private Facebook group for those unable to attend.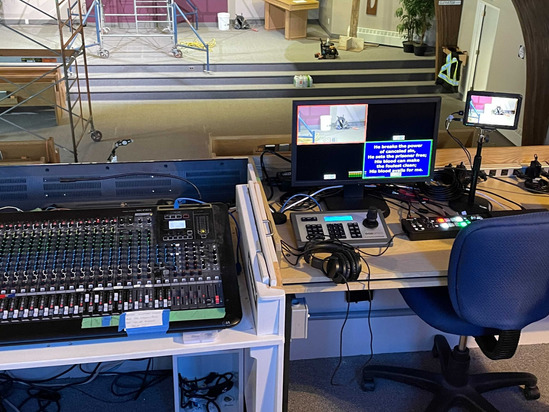 Praise Teams
We are blessed to have six praise teams to lead our services in rotation. Each has a very different style which allows us to meet the needs of all members.