IF Gathering
This global 2-day conference offers a time away from the daily stresses of life to gather.
We sing and are inspired by the Word of God reflecting on biblical teachings, and joining with a global community through online networking.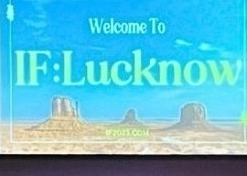 Hymn Sing & Come Together

"Come Together" is a fun evening of impromptu worship led by music teams from our own church, and other area churches.
"Hymn Sing" welcomes our community, members and non-members alike, to join in all those beautiful hymns.




Candlelight Service


The Sunday evening before Christmas, we invite everyone from the community to share in the re-telling of the birth of Christ.
This special service is always a wonderful evening.